PROFESSIONAL AND CERTIFIED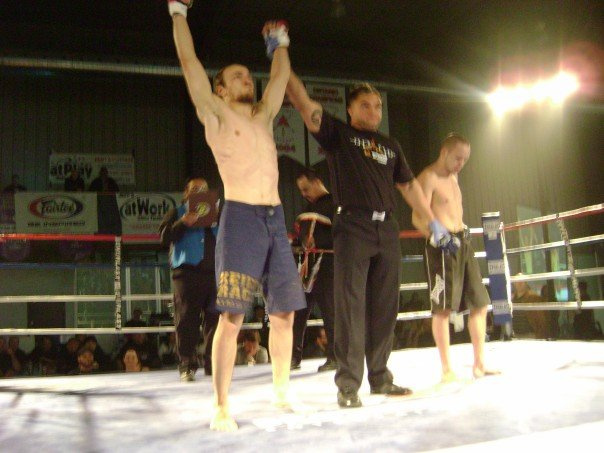 ANDREW REDDEN
HEAD COACH
Andrew has been training Martial Arts for over 25 years.

He has a black belt in Japanese Jiu jitsu, brown belt in Judo, brown belt in Brazilian Jiu jitsu with over 270 grappling matches all in advanced divisions.
He has 9 Pro MMA fights, turning pro in 2000 and was ranked 4th in Grapplers Quest in 2005.
He is a Certified Boxing Instructor under Syd "the Jewel" Vanderpool, a Certified Muay Thai Instructor with 7 kickboxing/Muay Thai fights and has had fights shown on Pay Per View, Fight Network and Muchmusic.
He is President of OSWA, running the 'original' round robin jiu jitsu tournaments since 2007
He is the President of CAMMAC, the Canadian sanctioning body for MMA under WMMA.
Andrew is a very successful coach, leading numerous athletes to titles and very impressive records. He teaches Muay Thai, BJJ and MMA here at the club.


Canadian and World Record Holders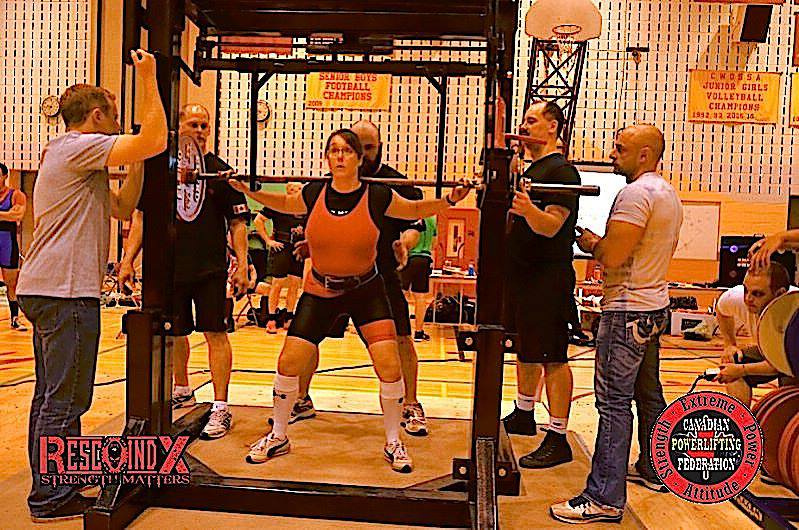 YVONNE BILLONE

Yvonne is a Certified Personal Trainer with CPTN, with current First Aid and CPR
A Certified Kettlebell Instructor, placing 1st at the 2010 World Longcycle Championship in her division, a Gold medalist in other Longcycle Competitions and is a Silver Medalist in Biathalon
A Certified Level 3 Yoga Specialist
Level One in Muay Thai under WAMTAC
A Two Time Silver Medalist at Grapplers Quest in 2010
A Gold Medalist a the 2012 Provincial Powerlifting Championships in the Raw division resulting in 4 Canadian Records
A Gold Medalist at the 2013 National Raw Powerlifting Championships resulting in 4 World Records and beating her own 4 Canadian Records in Squat, Bench and Deadlift and overall total.
A Silver Medalist at the 2015 National Raw Powerlifting Championships resulting in 4 new World Records and beating her own 4 Canadian Records.
A Bronze Medalist at the 2018 Ontario Open for Olympic Weightlifting and placing fourth for overall total at the Pan Ams in 2018 with a third place finish in each division.
She has been technical trainer for the Police Foundations Program and continues to train clients in preparation for Police testing, trains trainers and club owners from many local and London Clubs, has coached and steered Dragon Boat racing teams, has taught Tai Chi to cancer survivors, and has been training martial arts and self defense for over 15 years and isn't stopping any time soon!


BELLANA BURWELL

Bellana has been an assistant Judo coach at Iron Monkey for over 8 years.

She is a Certified Personal Trainer with current First Aid and CPR. (CSEP)

Bell has trained Judo for 15 years and has had countless grappling/jiu jitsu matches and is undefeated in Muay Thai and Amateur MMA with records of 3-0 and 2-0 respectively.
ANDY BURWELL

Andy is a Certified Personal Trainer and has been training martial arts for over 15 years.
He has a brown belt in Judo and has had 11 Pro MMA fights, turning pro in 2000. Andy has been powerlifting for over 20 years.
Andy holds the Canadian Men's Raw Powerlifting Records for squat, bench & deadlift as well as 4 World Records for his age and weight class in 2011. He has 2 World Records for squat and bench in 2013. Again in 2017, he earned another 4 World Records in squat, bench, deadlift and overall total in his division.
Andy has organized the Cowapalooza strong man/woman competition every year in Woodstock since inception.
Andy teaches our kids Judo program and is our powerlifting coach.
He was a volunteer kids judo instructor for over 10 years before coming to Iron Monkey.
He trains and teaches for strongmen competitions and we're lucky enough to have this equipment here at Iron Monkey.
If you wanna learn to lift with the best, look no further!
" My daughter attends kids kickboxing and loves it. She's been attending for just over a year which is amazing because she has never loved going to something as much as she does this. Great atmosphere, Yvonne is fantastic with them!! Our 5 year old is waiting for his turn to start!! "
Lisa F.